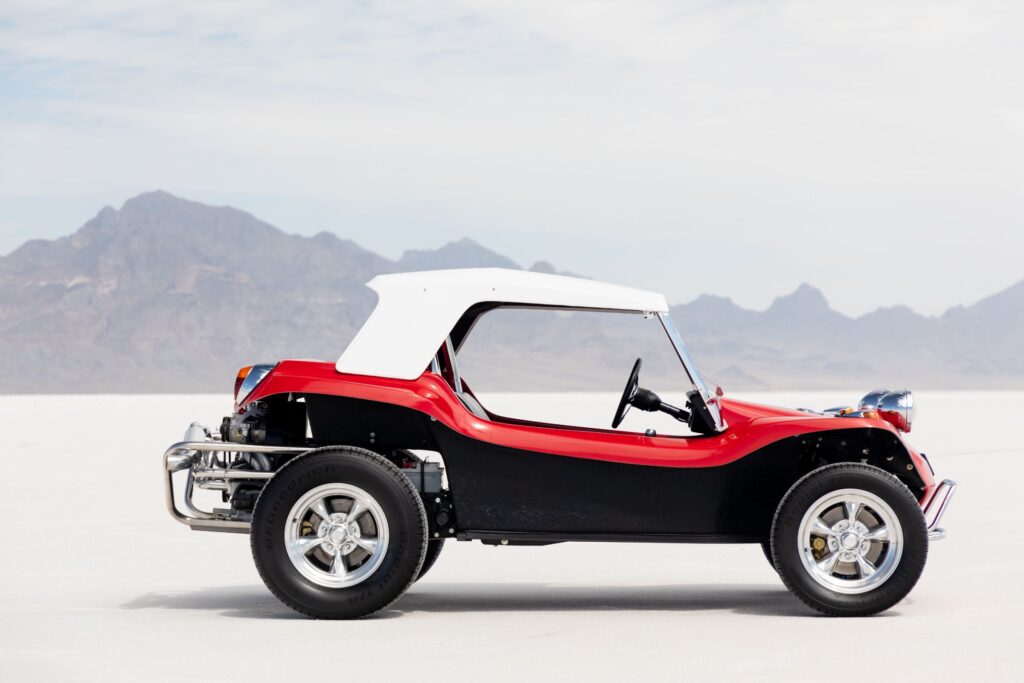 "It was a phenomenal success," said Meyers. "Suddenly everybody wanted this happy little car. It's a visualization of friendship and love."
There's one a few blocks from where we spend time in L.A.  Yellow, raucous, a cacophony of sound rolling down the road.  A happier looking vehicle would be hard to find in the laid back climate of Southern California.  That look was a part of what I wanted growing up in the 60's, fascinated by anything Southern California.
From the Beach Boys to woodies, skateboards and endless summers, girls in bikinis held my adolescent fantasies of the surfing life. Unheard of, or uncared-about in my youth, the man that was a legend long before my surfer girl fixation arrived, Bruce Meyers, inventor of the dune buggy, passed away in 2021 at the age of 94, but not before ramming one hell of a lot of living into those well spent years, and leaving a never to be forgotten legacy in fiberglass.
Most know of the Meyers Manx dune buggy, but few know that Meyers was in love with off-road racing. He and a bunch of friends decided that a race prepared VW Bug could beat a motorcycle in a race across the desert, resulting in what later came to be known as the Baja 1000. In the decidedly unappreciated contraption based on the lowly German Beetle, his creation beat not just the motorcycles…but everything.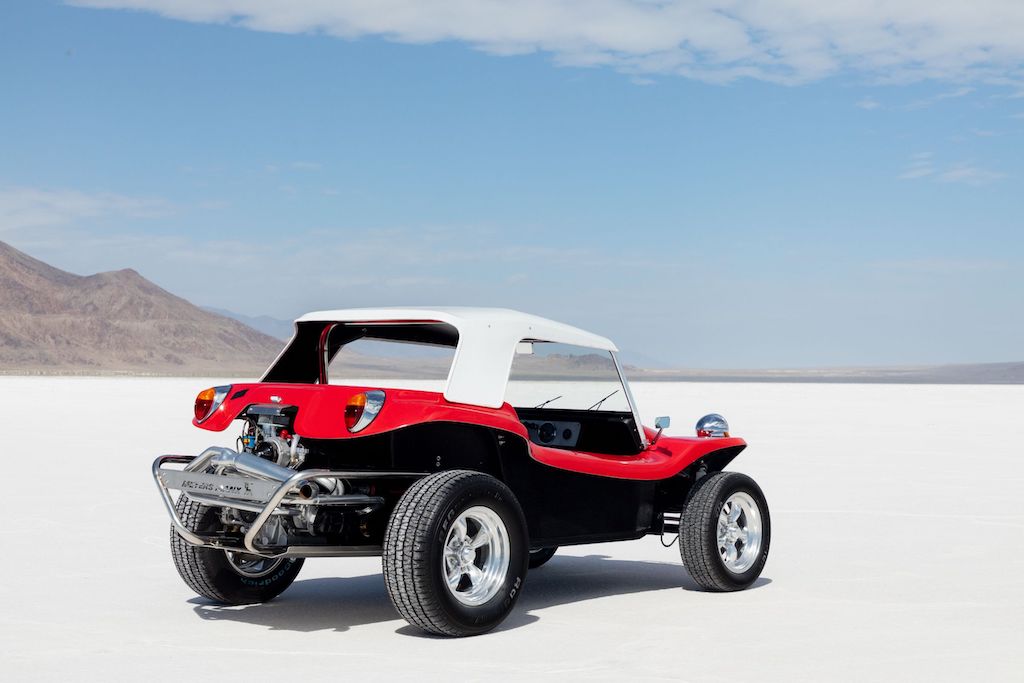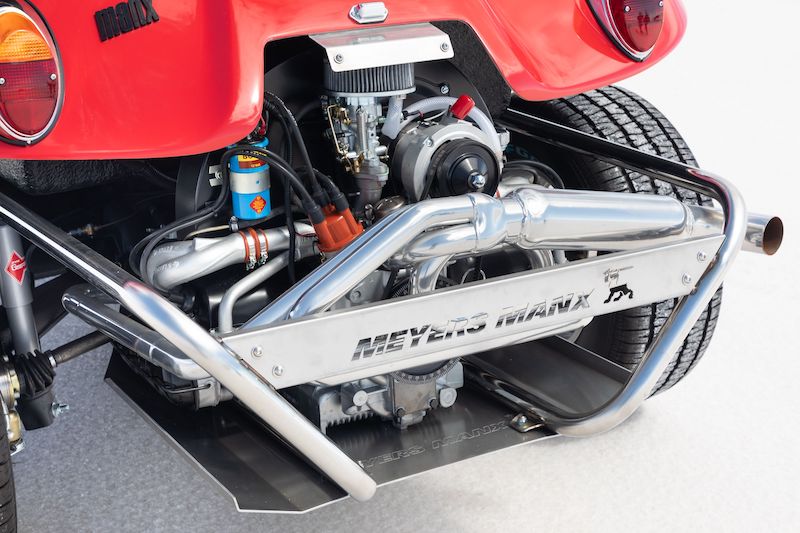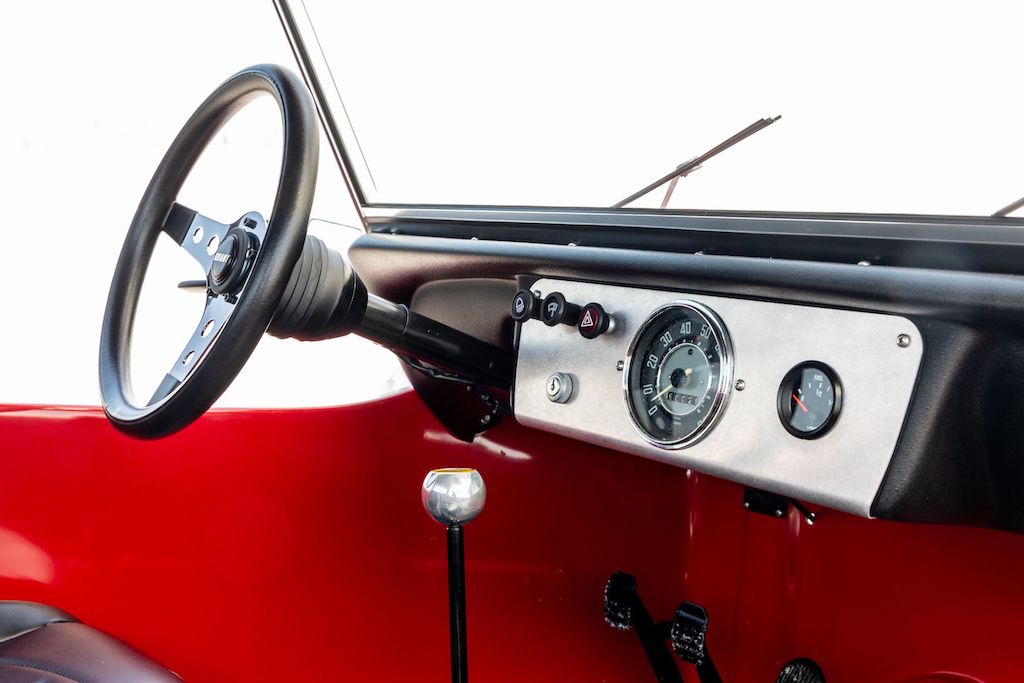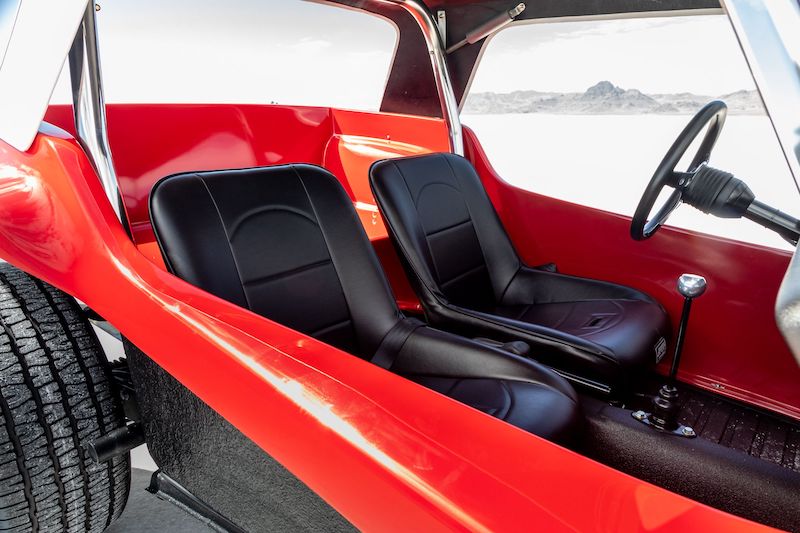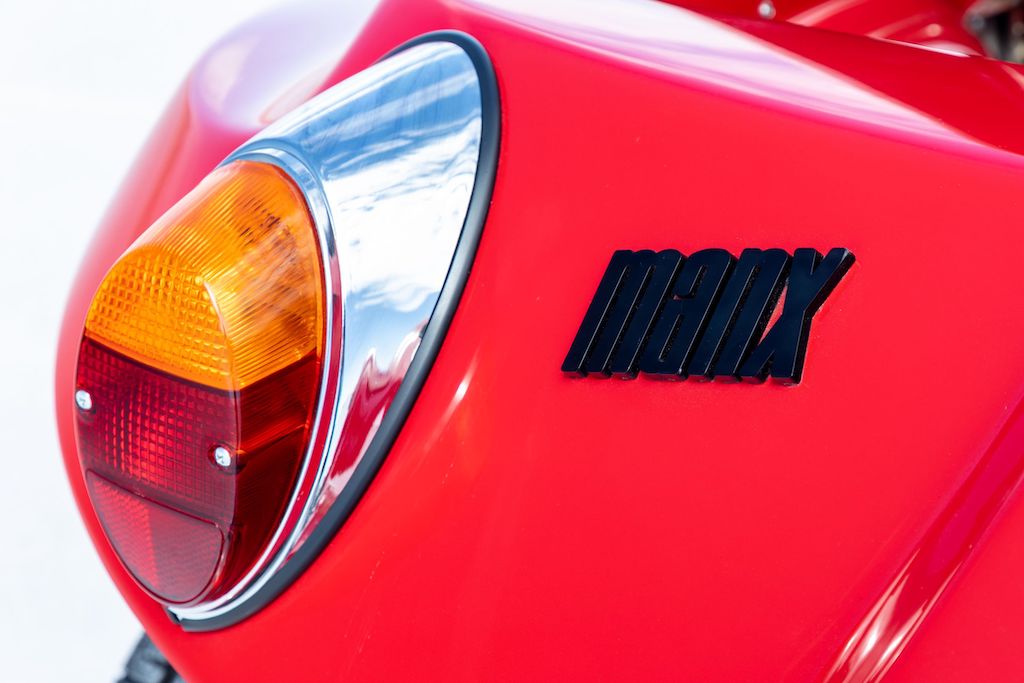 "The first race, known then as the Mexican 1000, was held on October 31, 1967, running between Tijuana and La Paz," Volkswagen of America said in a news release. "Of the 68 vehicles that started the first race, only 31 completed the 950-mile trek, with the winning drivers finishing in 27 hours and 38 minutes.
"There was no certified course — just five checkpoints that teams had to stop at; how they navigated between checkpoints on the dirt roads and trails was up to them. While motorcycles led much of the race, the victory went to Vic Wilson and Ted Mangels, driving a Meyers Manx dune buggy built by Bruce Meyers off a Volkswagen Beetle chassis."
Nobody can tell it better than Bruce himself in the video below…
BLOCK:
If you took everything that is pure Southern California—surfing, sailing, the beach, some guitar playing, blond hair, the Laguna Beach Arts Festival, even large portions of neighboring Baja, California, Mexico—and poured it all into a huge cultural Cuisinart, out would come Bruce Meyers, driving a Manx.–Autoweek
The tiny off-road machines were originally conceived and built in Newport Beach, CA. The concept was simple; chop off a healthy section of VW bug chassis, mold a tiny fiberglass body over that chassis, and hang a VW engine off the back in a fashion that would normally lead to questionable handling. No one gave a crap about the handling. The winning combination of the lightweight body meets marginal horsepower, with literally no need for weather protection other than a pair of sunglasses, put everyone that drove or saw a dune buggy into their happy place.
The original Meyers Manx was equipped with a standard VW engine, later ranging from 1.2 to 1.6liters. But variations were immediate and often exotic, hence what most point to as the ultimate engine when Steve McQueen hung a much massaged Chevrolet Corvair flat-6 engine on the back of his dune buggy in The Thomas Crown Affair (1968).
In 2020, McQueen's Manx was sold at auction for $450,000, obviously increased by the owner's affiliation and that very special motor. The Thomas Crown Affair (1968) also featured a 1968 Ferrari 275 GTS/4 NART Spider that McQueen later when on to own.
Ultimately, Bruce's design proved too popular for containment and cheap knock-offs forced him out of business. No accurate numbers are possible, but estimates are that more than 250,000 dune buggies have been built, all inspired by Old Red, Bruce's first. On Bring A Trailer, you'll find a Manx occasionally at somewhere between $20-60,000.
I stood quite close to Bruce, outside press days at the L.A Auto Show press days, five or six years ago. I knew who he was through the murmurs in the crowd. Surrounded by old friends, well-wishers, and Old Red. Bruce was smiling ear to ear. My guess is, he died that way, too.