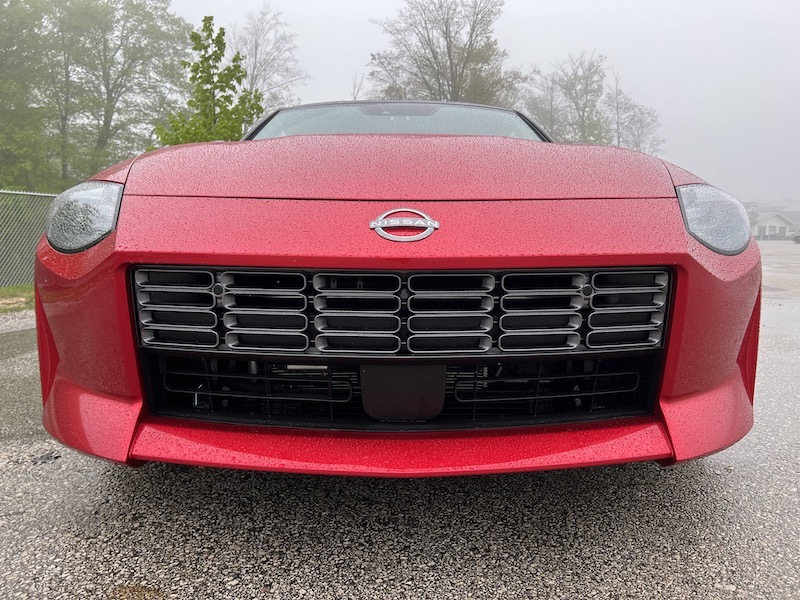 This is an update of a post written last year.
I've been going to watch road racing at Road America in Wisconsin since my teens and everyone coming from Chicago knows the directions: 94 north to 43 north, to 57 north, left on highway J and right at the first stop sign.  It's one of my personal ghosts, that turn onto Highway J, one of my very first remembrances of heading to Road America all those years ago.
In the late 70's, I had a Datsun B210. That Datsun was underpowered, unreliable, and I think about that little blue piece of crap every time I turn left on highway J, as there is a steep hill and I had to floor it, praying I would just to make the top.  To be fair, that little Datsun actually sped up over the years, as the car shed weight due to rust rapidly consuming supermodel-thin steel.
Years later, in a Ferrari, then a Lamborghini, I would still unconsciously hit the gas, now, of course, not needing to, and memories of that hill came flooding back again last month in my rental car, headed to the spring rally for MAMA, the Midwest Automotive Media Association.
As journalists, we gather from time to time, fellow writers, all bent on exploring what the manufacturers have trotted out for us to try.  I was particularly keen on have a go in another Datsun of sorts, now Nissan,  God, I love those people.  The new Nissan 400Z positively flattened that hill.
Nissan brought two cars to be road tested, a red manual and a blue automatic, and it was a coin flip that landed me in the 6- speed. Wet, cold, sloppy weather is no way to get the feel of this new performance car, but the new 400Z never missed a beat, stepping out of line only when I fed a bit too much gas in truly awful conditions. In the end, the only awful part was how little time I had with this wonderful machine and how I wished for sunny skies and dry pavement.
THE EXTERIOR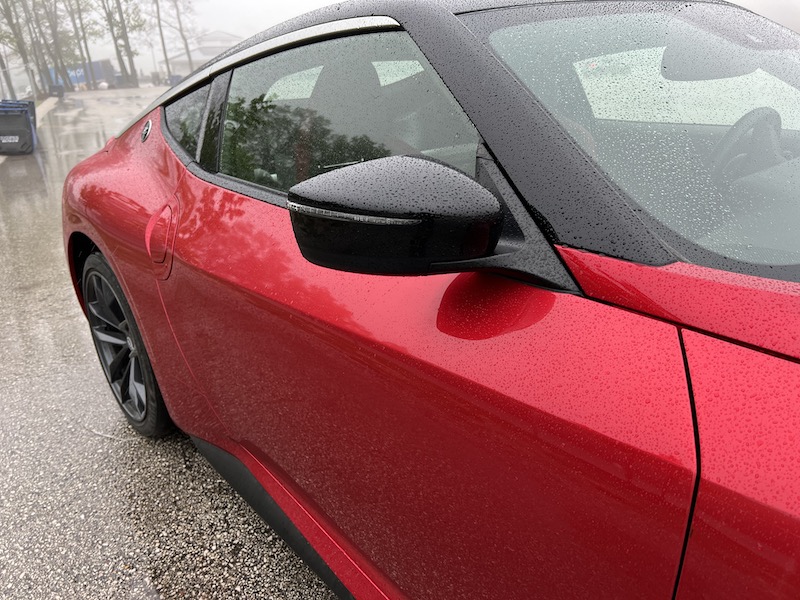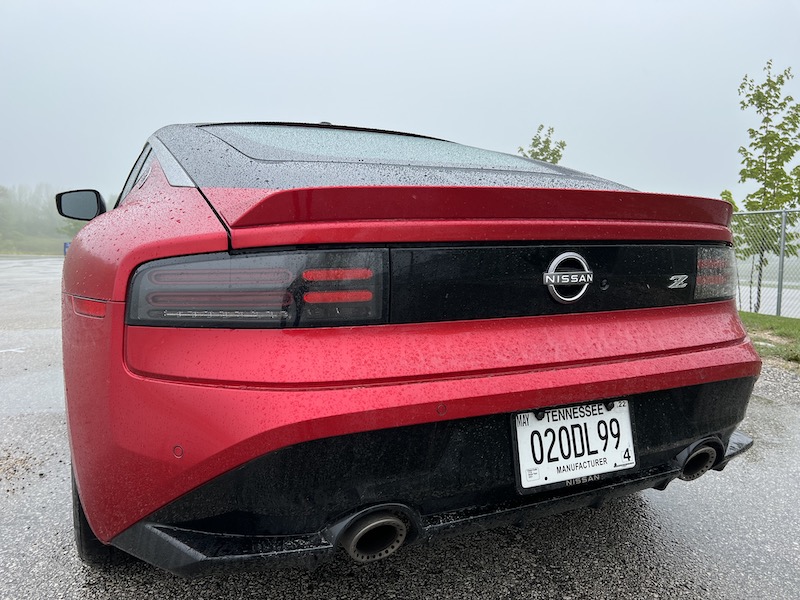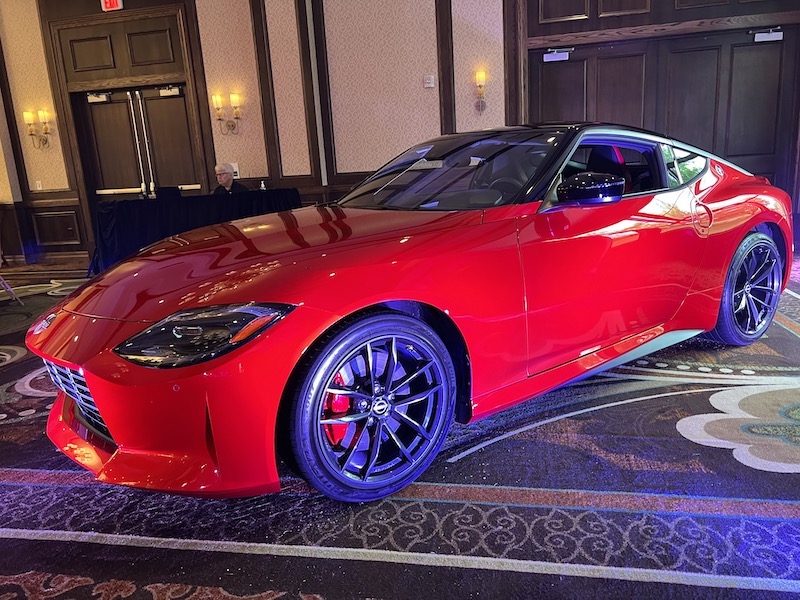 In a 30-minute presentation, the Nissan team superimposed the new 400Z over the original 240Z to demonstrate just how finicky they were in getting the design right, carrying the original 240Z lines forward.  Retro yet modern, the shape of the 400Z straddles the years comfortably, with only the front grill looking a bit too large for my taste.  A bit too square in an otherwise handsomely formed exterior, with just enough details to excited rather than detract. No fancy wings that scream boy racer, rather just handsome enough to turn heads.
THE INTERIOR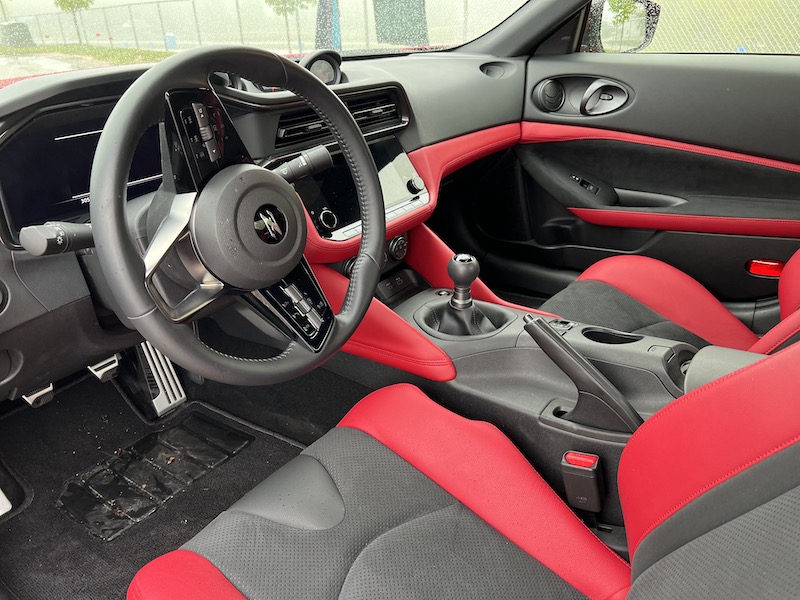 For those expecting A Ferrari-like interior here, you do get what you pay for, and that's not a bad thing. Nissan elected, wisely, to invest in what drivers want, and that's looks and performance in equal measure. Snug but not confining, the interior offers sporty seats designed to hold occupants in place while dancing around the twisty bits.  Comfortable seats, not spartan, are a welcomed change from what I expected in a car with a base price just north of $45,000.  Unable to do any high-speed cornering, I did get the feeling the seats were designed to keep the driver in place around those tight turns, with foot pedals just right and a gear shift that was very near perfect in both placement and feel.
PERFORMANCE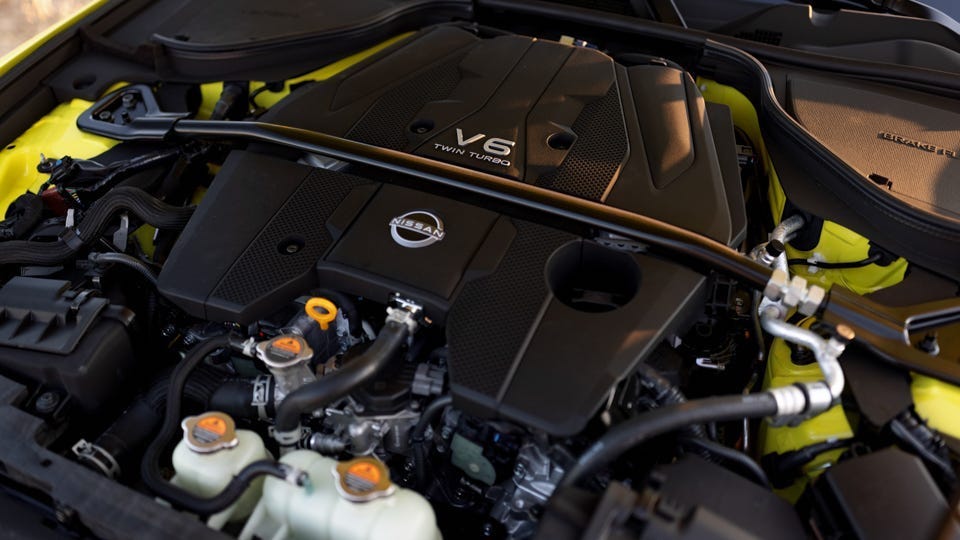 Putting all your eggs in one basket is wrong, but only if you're in the egg transportation business.  Nissan is not.  And this new car is all about performance, geared toward the rabid crowd who is willing to stand patiently in line, checkbooks in hand, for a shot at this little road rocket.  Floor this 400Z and it has simply amazing acceleration, on par with cars costing much, much more.
400 horsepower from its twin-turbo 3.0-liter V6, produces 350 lb-ft of torque, enough to catapult the new Z to 60 mph somewhere in the mid-3-second range, and even in the wet, the acceleration is simply astonishing in a car that costs one-third of a Porsche 911 Carrera S, yet gets to that "60" mark in about the same time. As an aside, a Porsche is one of the finest all-around cars in the world and would certainly show its backside to the Nissan 400Z on the track, but upscale isn't this cars intention; rather it's just inexpensive fun when you want to enjoy the hell out of the twisty bits without worrying about tires, clutch or stone chips.
THE VERDICT
Especially today, youthful, undercapitalized, sports car enthusiasts, have been overlooked by automobile manufacturers, but not by Nissan. There is a rabidly enthusiastic Z following in the world, more than excited for a chance to own one. Your kids might be one of them, and the 400Z is a very inexpensive way to introduce them into sports cars.