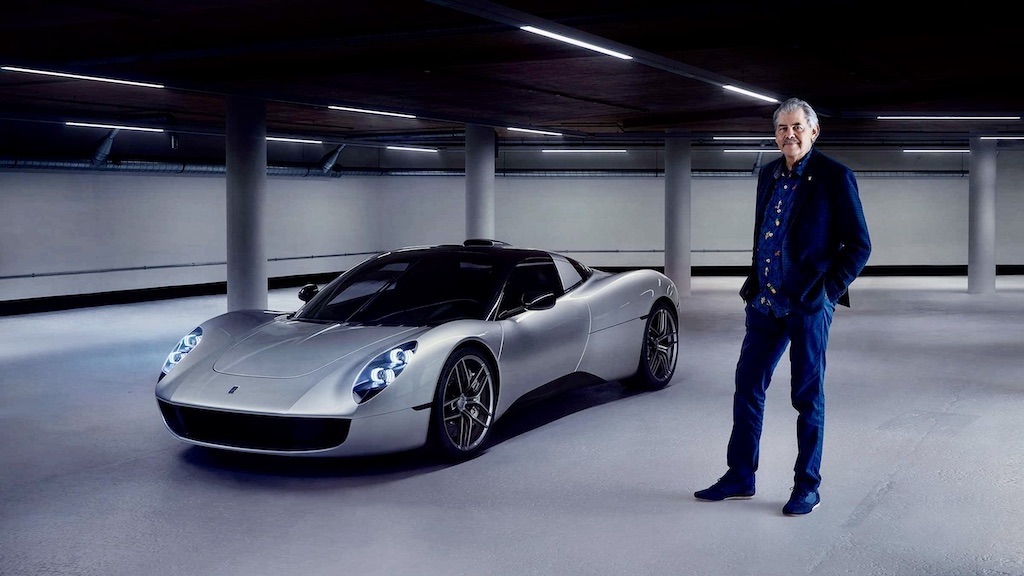 In the realm of greatest cars ever, Gordon Murray Automotive's T.50 and T.33 would surely garner a lot of votes. To many (myself included), the sports racing cars of the 50's and 60's were among the most beautiful machines ever made and have heavily influenced both Gordon Murray's car collection and his passion for producing high-performance automobiles. 
New hyper cars T.50 and T.33 need an introduction, but Gordon Murray does not.  Famous for designing Formula One cars for McLaren and Brabham, as well as the McLaren F1 road car, Murray has just added an open-top version to one of the most exciting sports cars of modern times, the T.33.
The T.33 Spider is shaped around iStream® Ultralight carbon fibre monocoque technology, delivering excellent torsional rigidity. As with all our road-going cars, production will be strictly limited to 100 examples, all meticulously assembled by hand. This ensures exclusivity and offers a highly personalised customer experience. The T.33 Spider will be built at GMA's new global headquarters and technology campus – Highams Park in Windlesham, Surrey, south-west of London. It joins the T.33, the T.50 – the company's flagship – and the track-only T.50s in the incredible GMA portfolio. —GMA
The T.33 utilizes the same normally aspirated Cosworth V12 motor as the larger, track only T.50, capable of 12,000 RPM's. Murray's cars are from the old school mantra of Colin Chapman's Lotus philosophy; lighter is almost always faster, and the T.33 Spider weighs in at a very svelte 2,442 pounds. That translates into an extremely hight power to weight ratio due to lots and lots of carbon fiber. The T.33 Spider greatly resembles the T.33 Coupe, becoming an open top with the touch of a button, sliding the roof back behind the seats.
About $2.5 million and, like all of his cars, Murray is only build 100 of them.