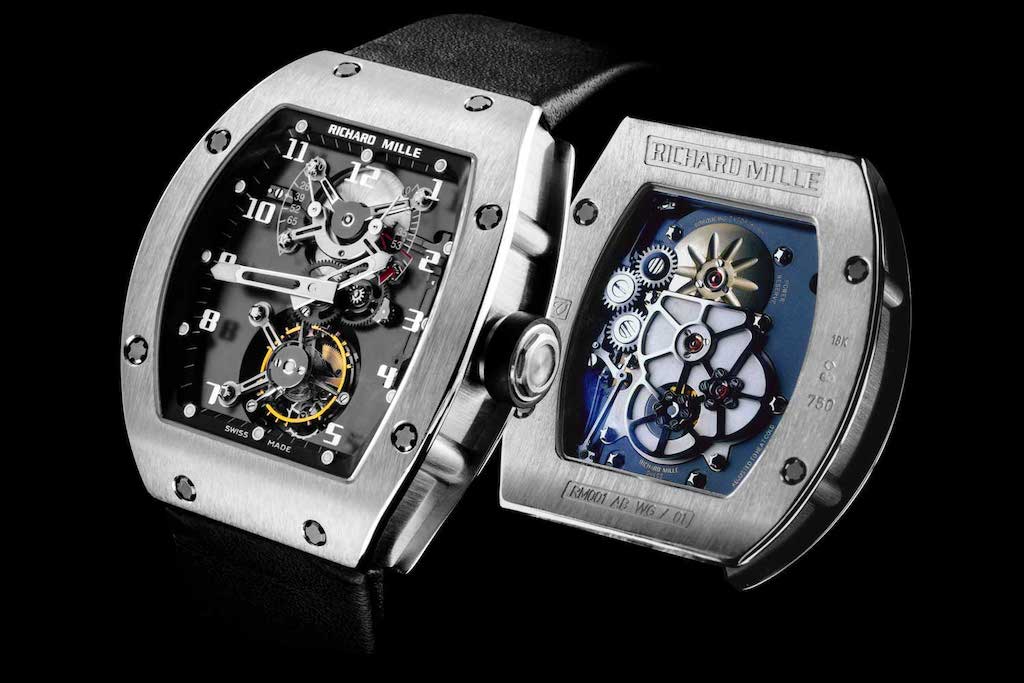 In the world of watches, Richard Mille has carved out a niche in timepieces as Everest has in mountains. Far from a household name like Rolex, a company that dates to 1905 London, Richard Mille has only been around since 1999. But in a scant of couple of decades, Richard Mille watches have become the darling of a certain crowd for a number of reasons.
"I want people who see my watches to go, 'Wow!' And the more they look at them, the more they go into it, the more I want them to say, 'Wow!' I work on a razor blade between gimmickry and amazement."

~ Richard Mille
1.The billionaire hand shake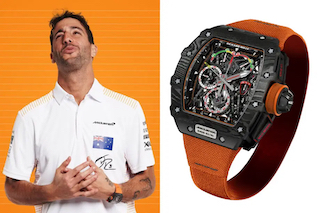 Forget about carrying a copy of your financial statement with you.  A Richard Mille watch, especially a hard to get model, solves that problem nicely. Richard Mille watches are extremely expensive, unattainably priced out of reach to everyone but the wealthiest, and owning one admits you to a very small group of people capable of paying the price. Think of it as a complimentary membership fee to one of the world's most exclusive clubs.
2. Exclusivity
Supply and demand is the key to exclusivity, and Richard Mille only produces 5000 pieces a year, with demand constantly outstripping  production. Richard Mille watches carry a very high value when they come up at auction. And it's aways about wanting something that you can't really have.
3. Design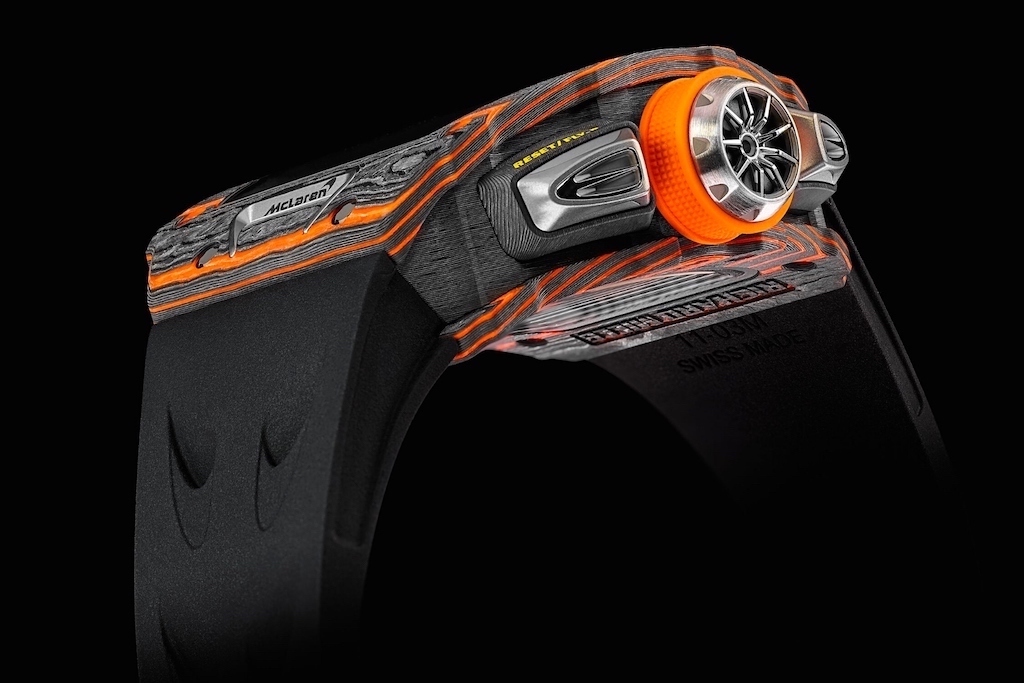 If you think modern politics is polarizing, engage a couple of watch aficionados regarding RM watches. Richard Mille's RM001 was released as a single finger salute to every other watchmaker in the world. Fuck tradition. Everyone has an opinion on Richard Mille, and often contempt is heaped on the design, but glance at a Richard Mille and you instantly know what it is. A Picasso vs Rembrandt, Jackson Pollock vs Michelangelo. People that own one simply smile at all the controversy.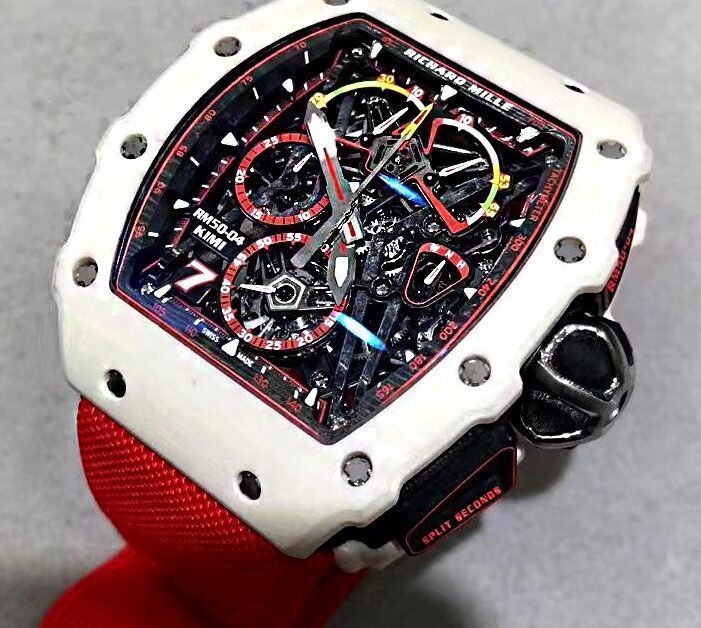 4. Marketing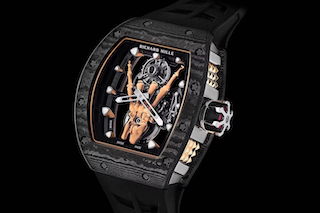 Richard Mille watches have always been considered racing machines on the wrist, with some of the most well know motor sports professionals wearing them. Mille has named some of his watches after Kimi Räikkönen, Jon Todd and Mclaren, but they are also worn by Formula 1 drivers Charles Leclerc, Lando Norris, Daniel Ricciardo, among others. Philippe Massa was wearing his RM 006 when he badly crashed in practice before the 2009 Hungarian Grand Prix. Though he was injured, the tough as nails Richard Mille he was wearing wasn't scratched. Rally drivers Sebastien Loeb and Sebastien Ogier are often seen sporting them in competition.
Not just motor sports, celebrities in every industry serve as brand ambassadors for Richard Mille watches. Rafael Nadal wore his on the court while winning his 10th Grand Slam in 2010. Other celebrities include Olympic sprinters Wayde van Niekerk and Yohan Blake, professional golfers, actors Jackie Chan, Michelle Yeoh and Natalie Portman both own at least one RM watch.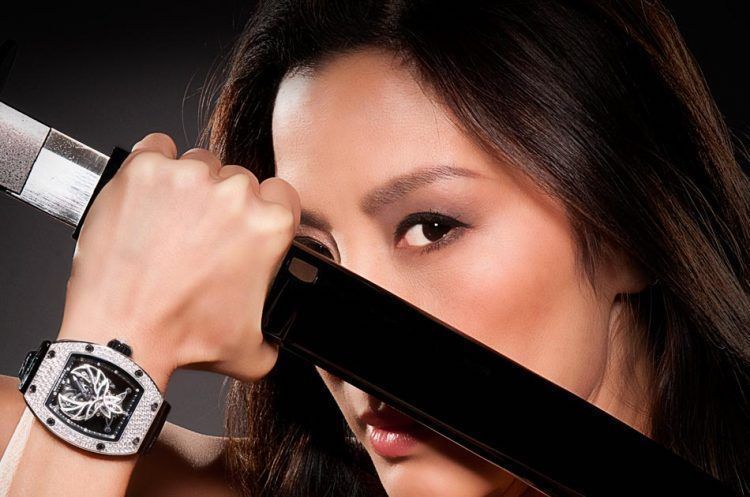 Richard Mille personally understands his watches are built for a certain crowd and the designer engages his patrons like few other luxury brands can claim. RM has always been involved in automobile events Richard Mille Events, starting with the Le Mans Classic in 2002, but quickly expanding to sponsor the Rally des Legendes, Chantilly Arts et Elegance, and the Fife Sailing Regatta. He is everywhere, always involved in the most exclusive events, always intune to the wants and needs of his clients.
5. Quality
Considered the thinest and lightest watches in the world, RM watches are made from titanium and carbon nano-fiber, making them light enough that the aforementioned Olympic sprinters, Wayde van Niekerk and Yohan Blake, have worn them in competition.
Incredibly difficult to work with, machining and assembly is extremely precise and time consuming work that pushes the boundaries of watchmaking.
Representing the ultimate wrist-worn status symbol, opulence, passion, individualism, luxury, Richard Mille and his fabulous watches have captured the imagination of fans in every part of the globe. Timeless? Only time will tell.