Jenson Button Drives Lotus Emira
Many of us have a secret coffee house that the Starbucks crowd has yet to descend on.  We feel smugly satisfied in going a different way, even if it's out of the way, and the same can be said of Lotus.  It's a bit of a secret.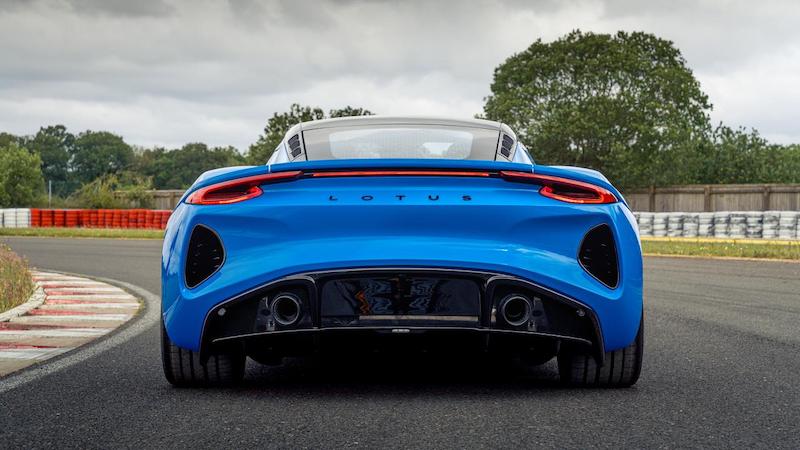 Contrary to what you've heard over the past several decades, they aren't out of business.  They are, however, birthing their last gas powered car in the Lotus Emira, as all Lotus post-2025 cars are going to be electrified.  With the financial backing of the private Chinese billionaire Li Shufu, who owns Geely, it just might happen.  And soon Lotus will roll out the all-electric hypercar, Evija, which promises to go toe to toe with Ferrari, Porsche, and McLaren as the upper echelon in automotive performance.
While we wait for the Evija, this end of an era Emira appears to be something special and a wonderful way for the venerated little manufacturer to bow out of petrol.
A pint-sized machine with supercar looks, Lotus has managed an eye-catching exterior with just enough creases and tucks to satisfy those seeking the exotic.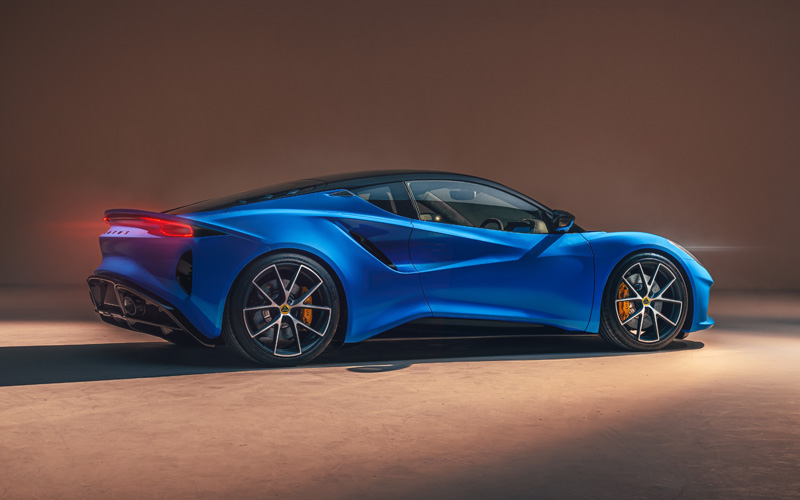 Modern electronics, and that says a lot about how Lotus has suddenly caught up with the rest of the world. High tech instrumentation, a 10 inch navigation system and Apple/Android integration makes the Emira on par with the best from Porsche, its direct competition. Keyless entry, lane assist, cruise control, and two cup holders, make this car both track ready and a daily driver. And where you can find a serious little sports car that reeks of cool and actually lets you call your transmission preference.
Two choices, are the tried and try Toyota sourced turbo V-6 or what might be the best as it shaves a good bit of weight, the AMG 2.0-liter turbo-four.  Both promise 0-60 times around 4 seconds and a top end of 180 mph. Cayman money, much more exotic, definitely rarer, this is a car everyone should test drive if nothing more than to satisfy your curiosity.  Well done Lotus.
Before you ask, owners on Carbuyer.com have given it a 4.8 out of 5 and 88% of owners would recommend Lotus to a friend. When rating reliability, it has also been pretty positive. Reviews have ranged from average to a full five stars, with many having their Elise for 5 years or more and having very few complaints.
 "We still want the car to look beautiful, we want it to look modern, we want it to be memorable because it's quite easy to create something which is generic, Lotus Design Director Russel Carr says. "It's got to look thrilling and it's got to be recognizable as a Lotus in the end of it. It's a bit more subtle [than the Evija], but all the details on the car and technical detail are obviously important… The whole intention of Evija was, it's a statement of intent for the company, it's a showcase for new design language, so why wouldn't we borrow from that? And I think from a customer standpoint, they're not going to complain when they spend [$75,000] and get a little bit of [$2 million] on the driveway." [converted from pounds to dollars]
Share This Drive with Dave Story with Your Friends!
Facebook
Twitter
LinkedIn