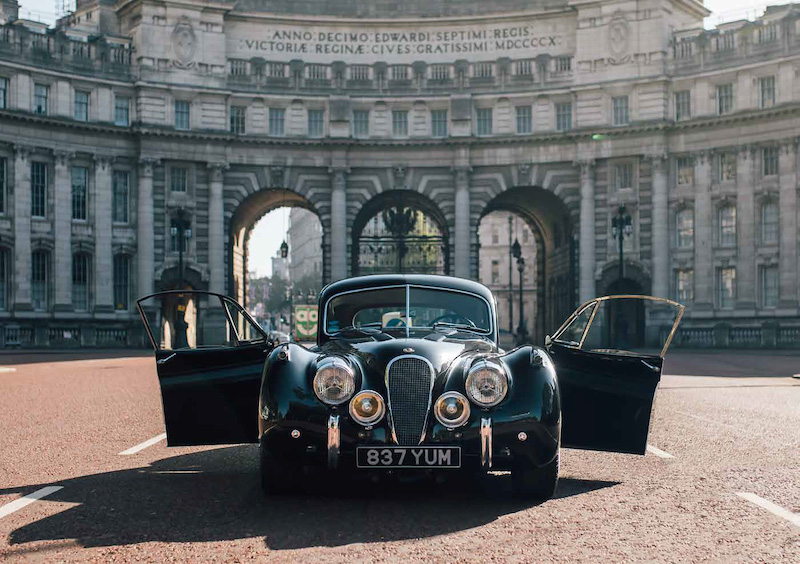 From chairs to electric jets  electricity is on the fast track to power everything. But should it? 
I came across Lunaz Design in a press release, announcing what they've been doing for quite a while now, and some of it I applaud. Some of it I'm undecided about, but is messing around with old Jaguars and Aston DB6's the right thing to do? The exhaust notes of certain cars are part of its signature, and desirability falls considerably if one can't twist a key or hit a starter button, and hear the distinctive sound of an engine. Especially something vintage, something hallowed. 
Faster sprints have become a hallmark of electric vehicles. The thrill of straight line acceleration has become very competitive, with Tesla, Lucid and others, all vying for that coveted 0-60 crown. I'm sure an electrified Jaguar XK120 is faster than the original but is that the point? No, but something else is, and that's because so many old cars are more than just old; they are crap. Falling apart relics from years ago, unable to keep up with traffic, unobtainable spare parts, constantly breaking down due to age. 
The cars produced from Lunaz Design are beautiful, virtually undetectable from the original, improved structurally from how it left the factory.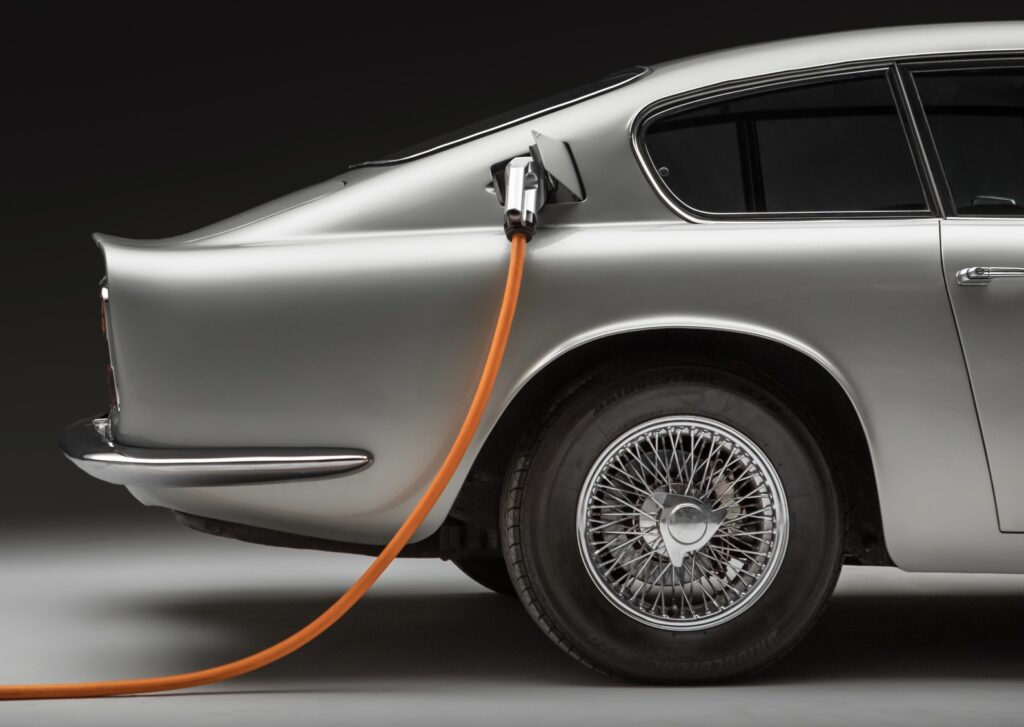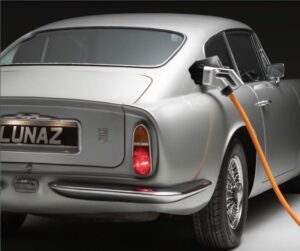 More than just electrification, Lunaz Design Cars go through a complete restoration process as part of the conversion. Donor cars are stripped down to bare metal as in a typical restoration, but now weight is taken into consideration, directing the electrification process, as well as suspension modifications necessary for the new powertrain.
Technically perfect exteriors thanks to 3D CAD models, the interior is addressed with the same eye for available materials to match almost any client request. The modern bonus of a literally new automobile is the installation of WiFi, a modern navigation system, and ultra high-end sound system.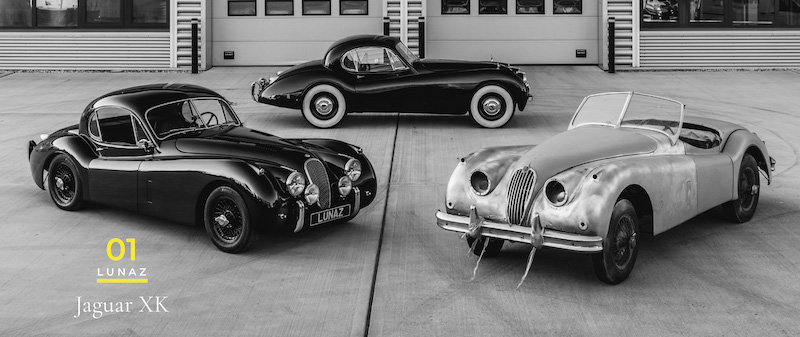 "OLD WORLD STYLE. NEW WORLDCONVENIENCE"
We integrate latest technologies with no compromise to classic design aesthetics. Every electric classiccar by Lunaz Design benefits from power-steering, uprated brakes and suspension, air conditioning and latest infotainment technology including Apple Car Play.


We built Lunaz to further the legacies of themost beautiful cars in the world. We know there is no better proposition than timeless aesthetics propelled by the powertrain of the future…electrification answers the questions of usability, reliability and sustainability and empowers owners to enjoy their cars daily. ~Lunaz Design
Along the same lines, Lunaz has become expert at building 75% replicas of the Ferrari Testa Rossa, Bugatti Type 35, and the Aston Martin DB5, all designed to ignite the passions of youth until they are ready for the real thing. Under the name The Little Car Company, they have become experts in creating tiny replicas of the most famous sports cars in the world, with the intention of creating beautiful vehicles that allow the joy of driving to be shared across generations.
No matter how you feel about electrifying classic automobiles, adding juice to specialty cars is here to stay, and Lunaz Design Cars are among the best in the world.
We know our customers share our commitment to ensuring these cars are driven, seen and enjoyed for decades to come. We are excited to work with you in a shared mission to breathe new life into the most significant cars ever created.
David Lorenz, Founder
Jon Hilton, Managing Director & Technical Lea