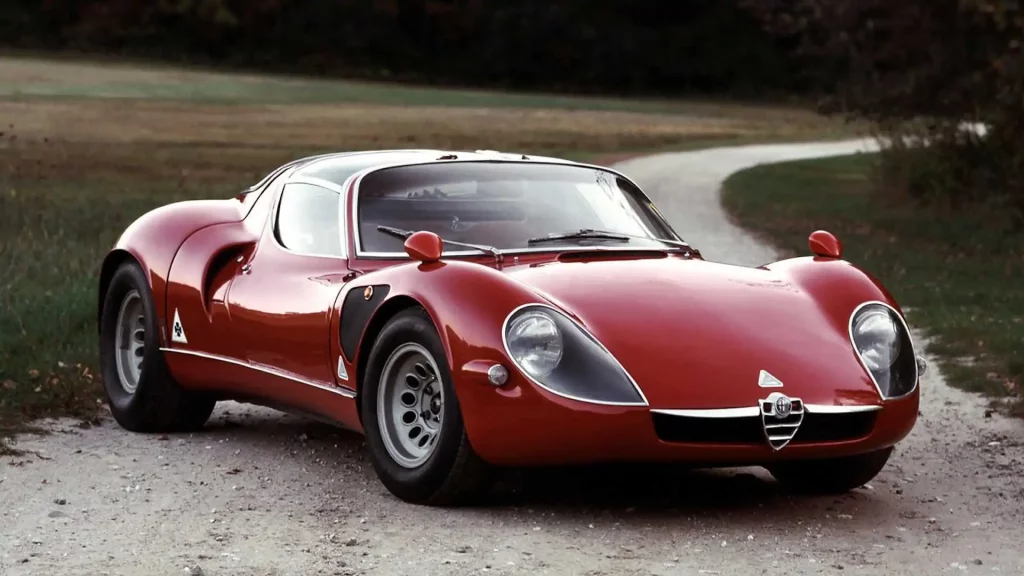 Like almost all sports car enthusiasts, I've always lusted after a late 60's Alfa Romeo Typo 33 Stradale. A few years ago, I'm at the L.A. Auto Show press days, when Alfa trotted one out. I remember one of theirs casually walking over to the car and firing up the 2 liter V8. Obviously warmed up previously, the sound of the drivers continually blipping the throttle of the Typo 33 was Pavarotti, Sophia Loren, and a bottle of Amarone della Valpolicella, rolled into one. Marvelous.
Fast forward to 2024 and the resurrected Alfa Type 33 Stradale is light speed ahead of the old car, yet manages to capture the same wonderful shape and style, all while bringing modern technology to the experience. Originally, the late 60's cars came with 230 HP at 8,800 rpms, the new turbo V6 and all-electric variants both promise sub-3 second 0-60mph sprints.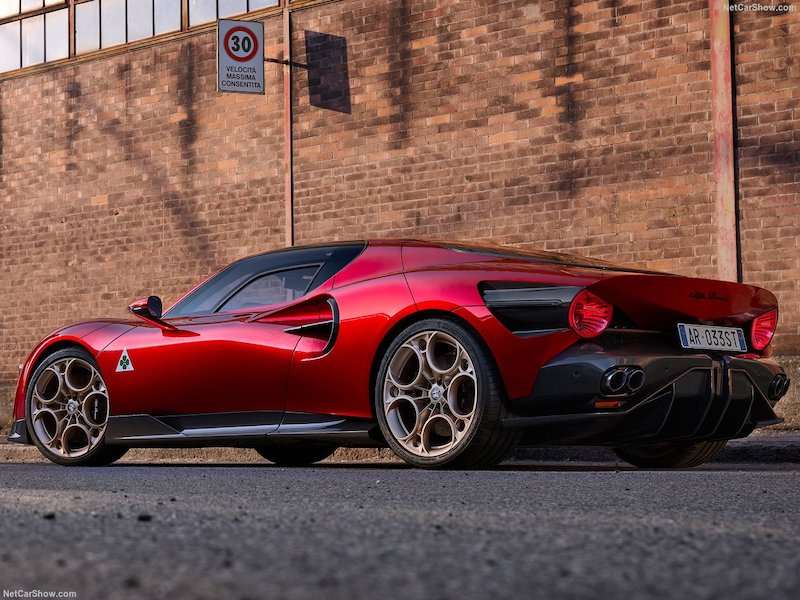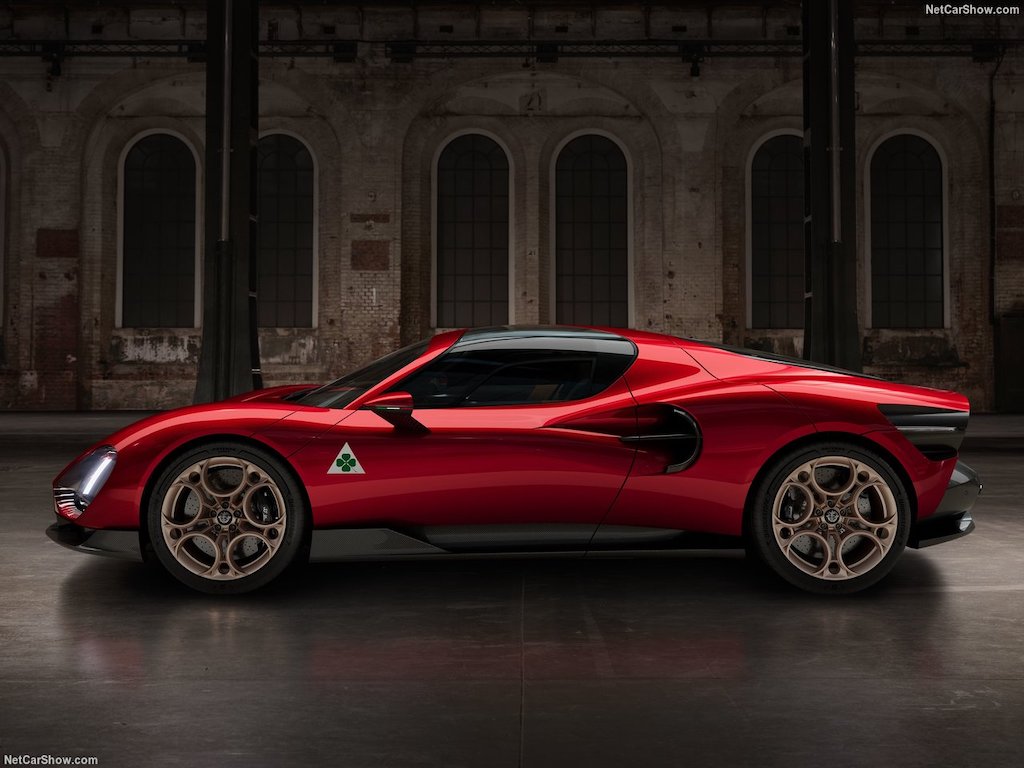 Bespoke, commissioned by the 33 lucky people that signed on for one, this retro machine stands in homage to one of the greatest, sexiest, most Italian cars of all time: 1967-1969 Alfa Two 33 Stradale.
Alfa has set up a new department, Bottega, a bespoke division within Stellantis, current owner of Alfa Romeo. An automotive think tank who's inspiration is taken from the 1960's era, designed to look at both Alfa Romeo's racing history and forward to the future, resurrecting and marrying the two into supercar and hypercar luxury vehicles.
Very special Alfa Romeo owners and enthusiasts were invited to a sneak preview of the Alfa Type 33 and potentially other specialty vehicles at the Italian Grand Prix in Monza last year. All in attendance came away with rave reviews for Alfa's exciting new direction, as Alfa announced that this is only the beginning of a new ultra-high performance line from the venerated manufacturer.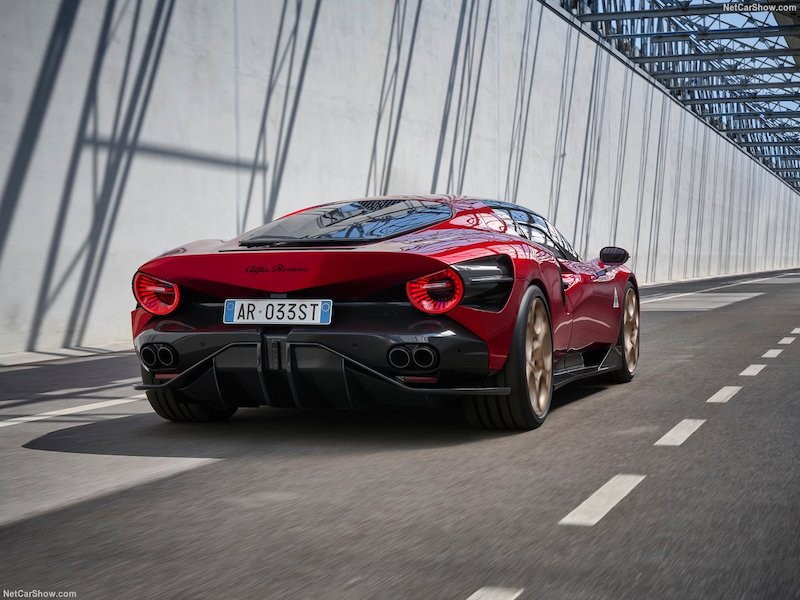 "The new Alfa Romeo 33 Stradale has been designed to enhance our identity, elevate our aspirations, and embody our DNA and values," Alfa Romeo CEO Jean-Philippe Imparato says. "It is the brand's first custom-built car since 1969, and I promise it will not be our last. It brings Alfa Romeo back into the 'Supercar Club', of which we were one of the founding members. We wanted to create something that lived up to our past, to serve the brand and to make the Alfisti fandom proud."

"The 33 Stradale project has come about as a result of the passion and dedication of a small team of designers and engineers at the Alfa Romeo Centro Stile," Head of Design, Alejandro Mesonero-Romanos, says. "The design is inspired by Franco Scaglione's masterpiece of 1967, with a bold look to the lines of future Alfa Romeo models. [It is] a true manifesto of essential beauty."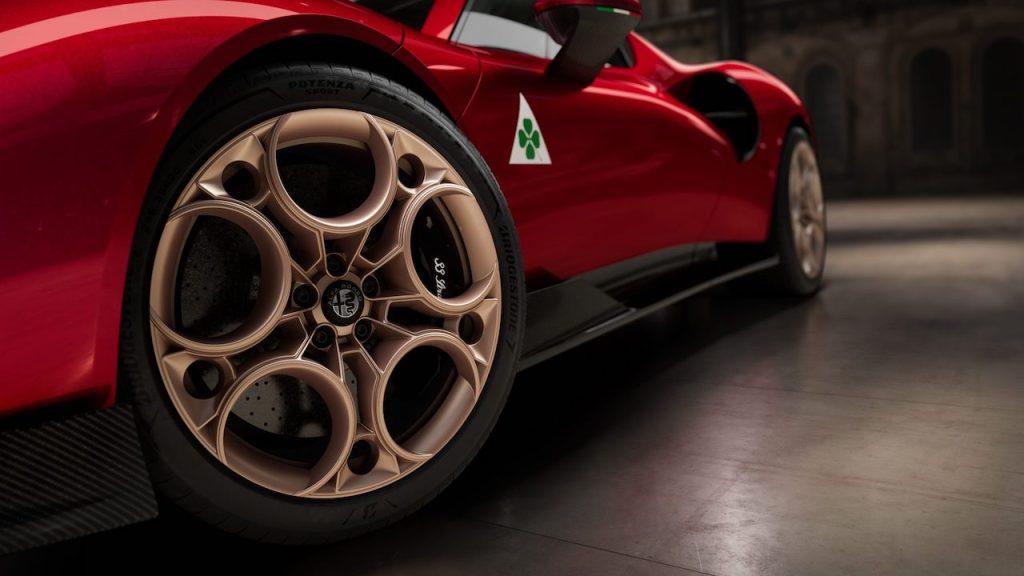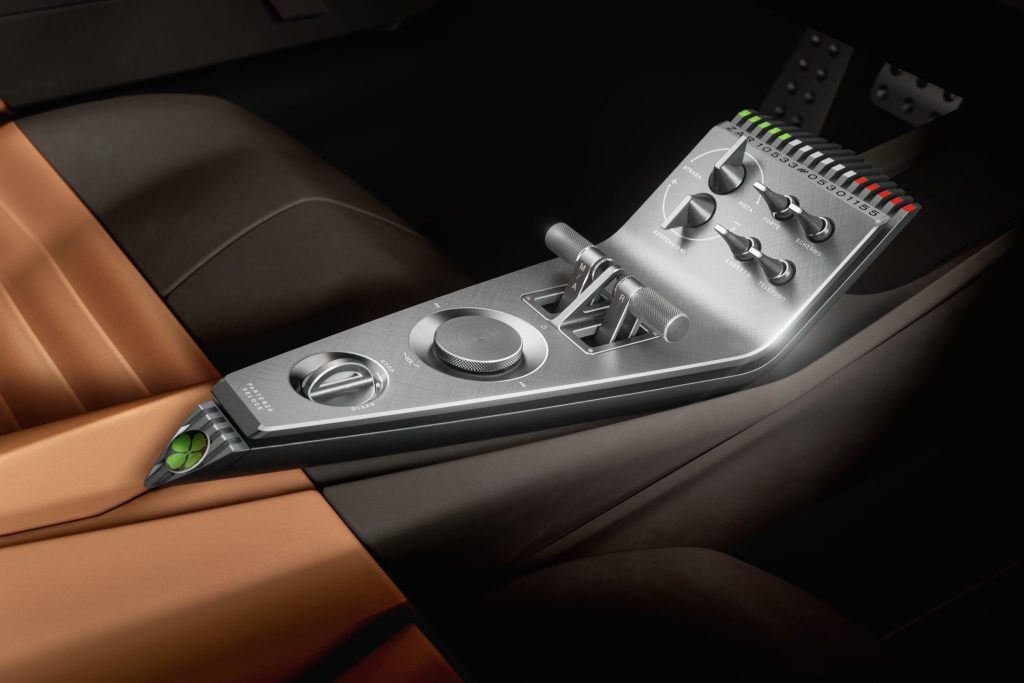 Well-heeled buyers have been asked about which design direction the manufacturer should take, and early feedback has made the 1963 Giulia TZ a favorite. A wonderful choice to bring back, with a small but rabid crowd anxious to spend their money on the truly unique, with a time-honored pedigree that few other car manufacturers can match.
Regardless of direction, Alfa Romeo Bottega appears to be quickly moving forward in creating other ultra-exclusive cars, capping production at 50 units or less.
33 examples

Throwback butterfly doors

Each example bespoke according to the purchasers specifications.

Available with a turbocharged 3.0-liter V6 that produces 620 hp or an all-electric powertrain that makes 750 hp.

Vintage logos
With over 600hp or 750hp respectively, Alfa Romeo quotes a top speed of both as 206mph. Two driving modes, Strada for the street and Pista for I guess, faster on the street, coupled with launch control, make this machine a contemporary super car, blending beautiful looks with very quick speed.
Alfa Romeo resurrects one of its greatest cars, timelessly styled, destined to be immediately collectible, and most surely a future classic.