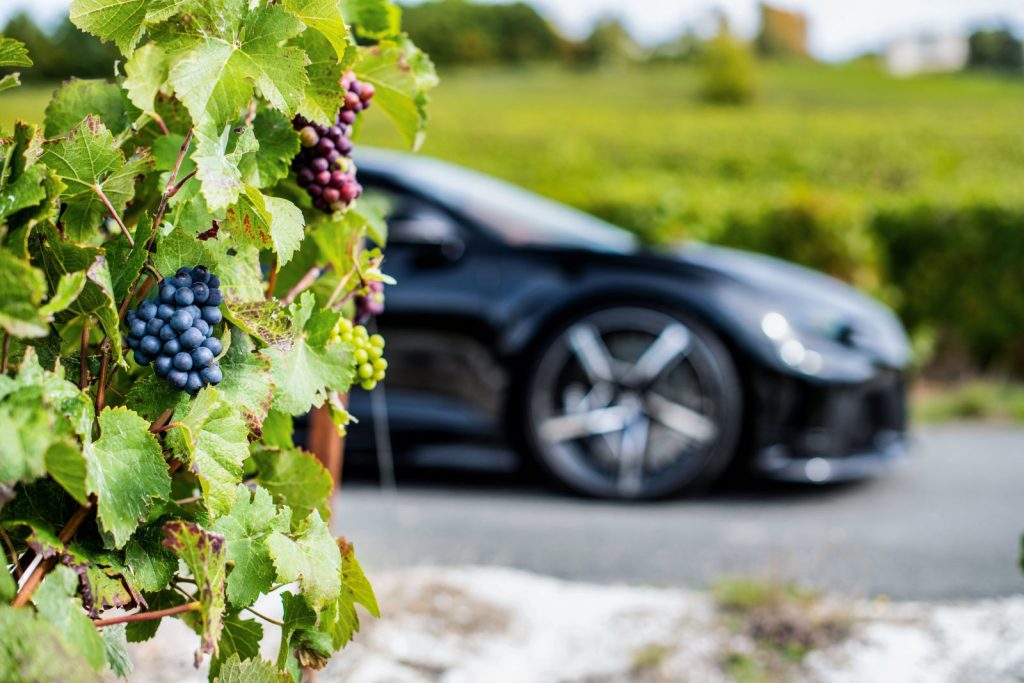 Buying a Bugatti of any vintage is always cause for a celebration. I suppose. With the least expensive Bugattis fetching millions of dollars, becoming part of the Bugatti tribe may mean starting slowly. Perhaps the way to go is buying the celebratory libation before purchasing the actual vehicle.  
In between producing approximately 80 cars (2022) last year, Bugatti continued their collaboration with Champagne Carbon . The wonderful vintner was created in 2011 by Alexander Mea. Mr. Mea can trace his families wine production back to 1920  Champillon, France, and his families estate is only a couple of hours drive away from Ettore Bugatti's original factory Bugatti founded in 1909.
Recently added to their bottle series with Carbon Champagne ƎB.03, Bugatti and Carbon pay homage to the Bugatti Bolide, the 1578 HP track-only hyper sports car featuring the W16 engine derived from Bugatti series production. The Bolide's blue-black paint scheme, replete with carbon fiber, reflects Carbon's bottle design.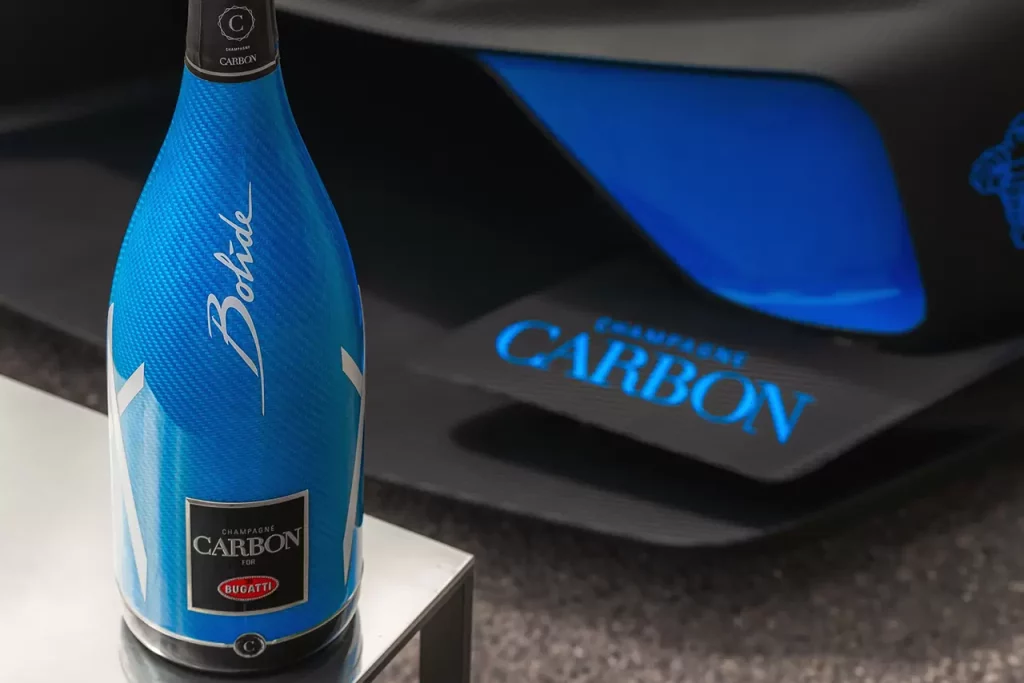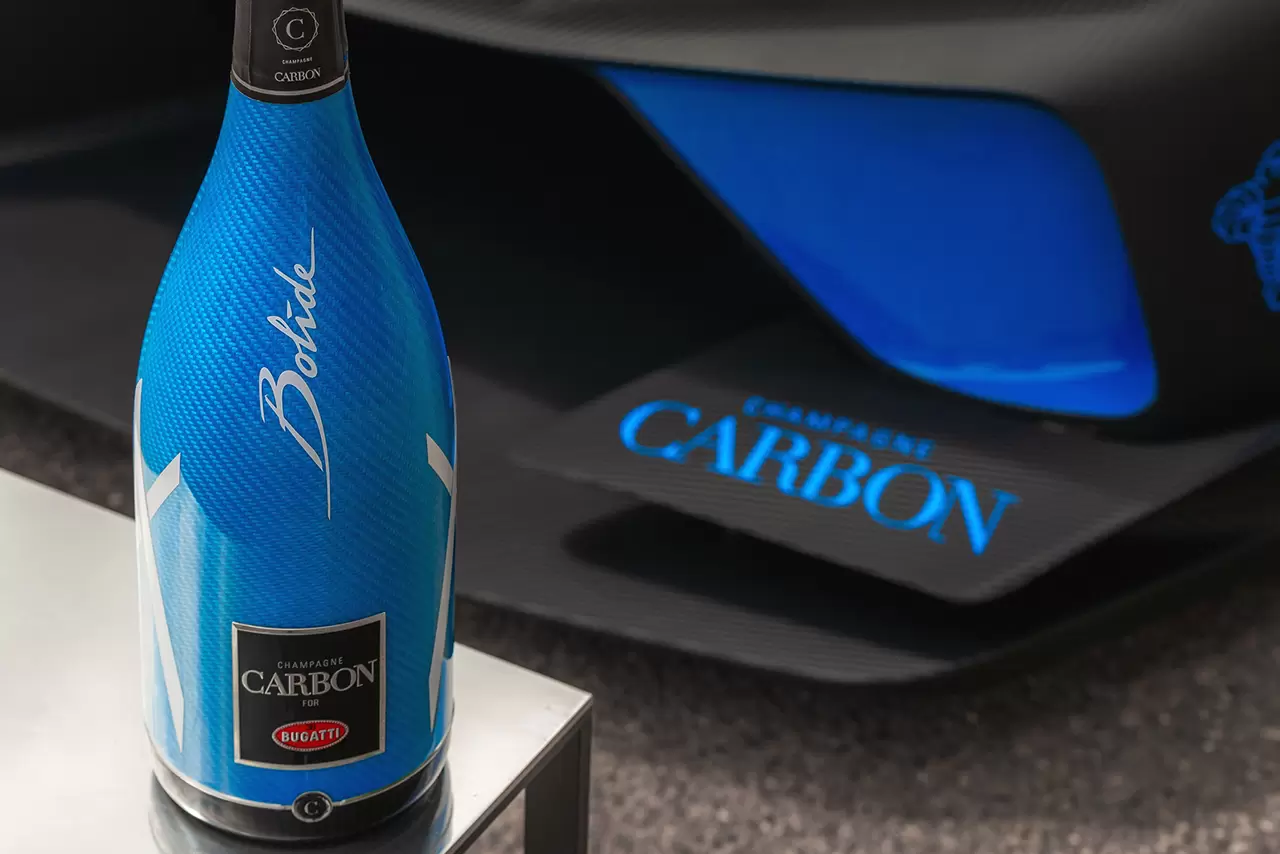 Creating the incomparable takes time. It requires the finest materials, the most knowledgeable experts and a meticulous attention to detail. But it can never be achieved quickly. It's the ethos not just of Bugatti, but of Champagne Carbon: Bugatti's Official champagne partner. ƎB.03 cuvée celebrates the creation of the Bugatti Bolide, the most beastly car in the world.—-Champagne Carbon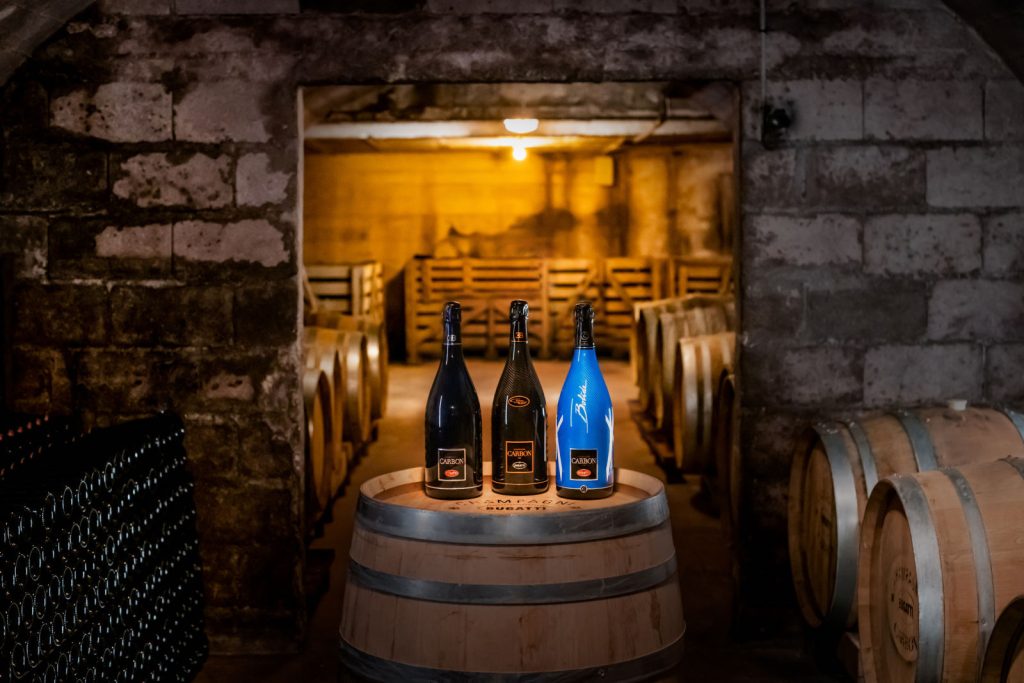 ƎB.03 contains a vintage 2013 Blanc de Blancs, and according to the producer, "it has aging potential". Which means you shouldn't be in a rush to open it, no matter how hard your friends lean on you to do so.

 Approximately $300 USD. Start small but think big. Carbon Series Champagnes for previous Bugattis ƎB.01, ƎB.02, along with their wine list and price guides can be found here.