01/04
For amazing Greek tapas…
"Melitini, Santorini"
Santorini is often overrun by tourists, usually expensive, but the views, the people and the food more than make up for it.  There in May, pre-covid, some of my best memories of Greek food were off the beaten path at the small, intimate restaurant, Melitini.
02/04
Melitini is known for Greek tapas, that wonderful experience of small plate sampling and sharing.  The staff is extremely friendly, very helpful with the menu, but as in most Greek restaurants, not always hovering the way we Americans expect.  That's a good thing, as you will meet people at Melitini, and by simply asking them what's on their plate, you will find fellow diners eager to make recommendations.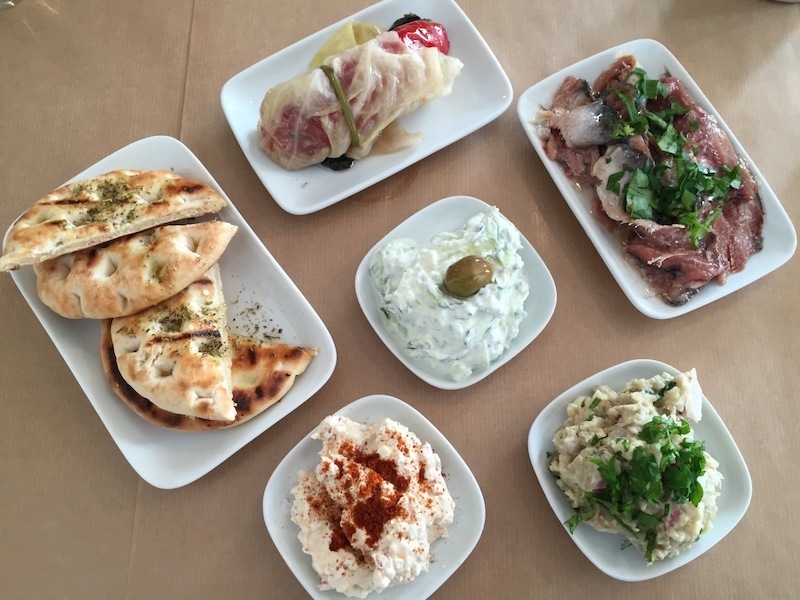 03/04
Santorini salads are a must for hot weather and ours was big enough to share.  But the grilled octopus, Greek sausages, the beef and lamb dishes, with good wine by the pitcher, made lunch linger into mid-afternoon.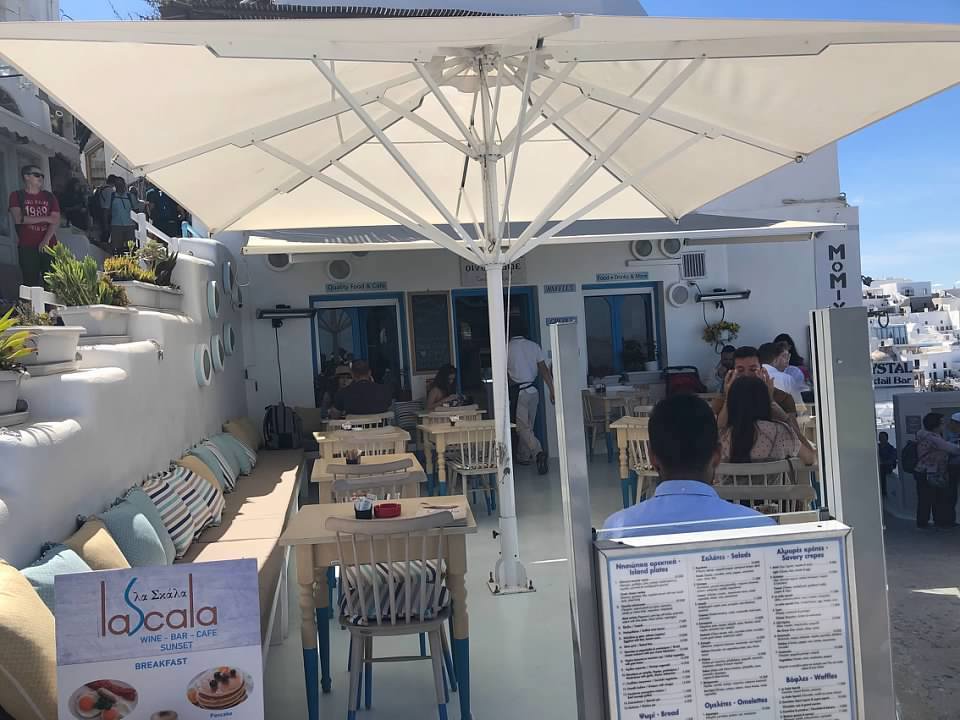 04/04
Santorini is known for fantastic sunsets and Melitini's rooftop tables command some of the best view in the village. But Melitini isn't a hidden gem, and if you're looking for the perfect sunset view, making a reservation is extremely important, best done in person, and a couple of euros with the hostess worked wonders, and got us just the right table to watch the sun set into the Agean Sea.
A coupe of hundred yards from Saint George's church, you can reach them by phone here: Tel: (30) 22860 72343
Share This Drive with Dave Story with Your Friends!
Facebook
Twitter
LinkedIn